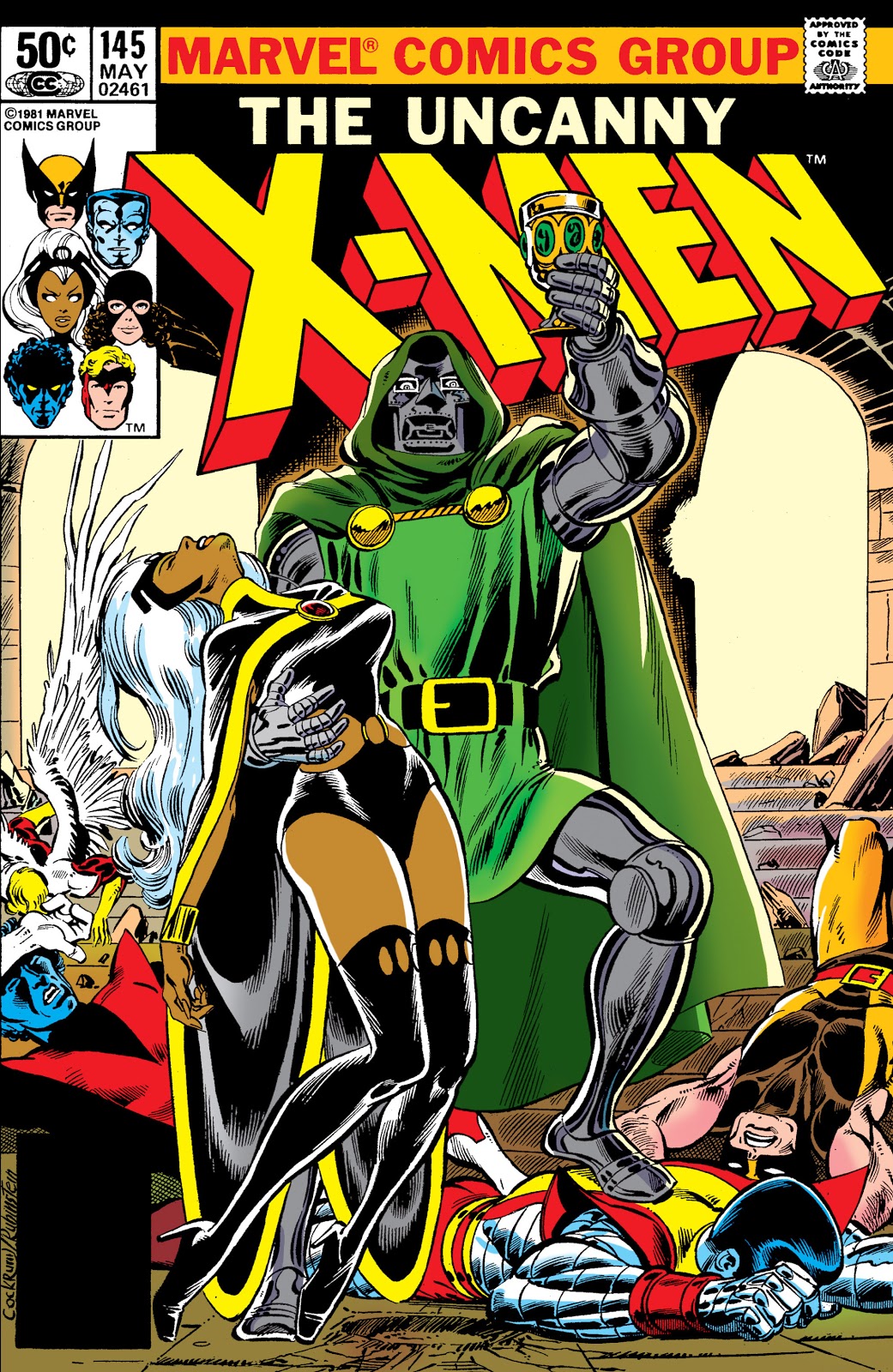 My friend loaned me her copy of a collected works of the Uncanny X-Men - somewhere in between when Jean Grey died for the first time (RIP broccoli planet) and before I started reading it in the mid-80s (Storm's mohawk is a fucking cultural icon)!

But I just looked at this and I had to laugh and laugh. Knowing that this cover is supposed to mean that Dr. Doom came in and just beat the crap out of everyone does not mitigate the fact that this looks like the best fucking party in Marvel history. It's the cup that does it. He could have just been holding up a big old fist or scepter or something tacky. But he's got a jewel-encrusted cup that you know did not come from the Xavier Kitchen.

So it's a party! And it's Doom's party! And if you didn't come to party, what are you doing with Doom? Oh sure, Kitty Pryde wasn't invited because she's underage and Cyclops is having one of his existential crises. I'm sure Beast has better things to do and no one invites Ice Man to these things. But Nightcrawler and Colossus are just going to be nursing some hangovers. Angel probably flew into the roof while Wolverine is waiting for the next lap dance.

As for Storm - well, she's going to claim that NOTHING happened. Oh sure, they went into her room for a while but they weren't DOING ANYTHING. Just TALKING. And sure it got a little loud and there were moans, but that just meant that they had a disagreement over politics and stuff and besides it's none of your business, so stop looking at me like that.

The X-Men/Fantastic Four Team-ups will never be the same again.